Description
By the end of this training, participants will have an improved knowledge and understanding of:
The current school inspection framework and criteria under which schools are inspected
Ofsted research to inform Quality of Education Judgement
Expectations regarding intent, implementation and impact
'Cultural capital' in curriculum design
Deep dive methodology
Subject leadership
For more information, contact us here or call us on 0121 366 9950.
About Linda Brown (Speaker):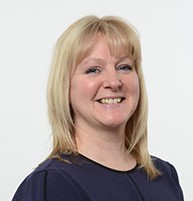 Linda qualified with a Bachelor of Education (Honours), and began her teaching career in the West Midlands. During this time, she gained further qualifications, including NPQH, and worked in six socially and economically diverse schools, including an acting Headship in a large 3 form entry primary, and a substantive Headship for seven years.
Following headship, she set up her own consultancy and undertook extensive school improvement work, ranging from work with newly qualified teachers to support for senior leadership teams and governors.
Linda joined Services For Education as a Senior Adviser where her role is primarily focused upon developing leaders, including those who have recently transitioned to Headship.
School Improvement activity, leading governor training on behalf of BCC and being a School Improvement Adviser also form part of her senior role at Services For Education.
More recently, Linda attained Fellowship of the Institute of Leadership and Management.