Description
During this online course, participants will learn or update their knowledge about:
Responsibilities and national guidance
The difference between "child protection" and "safeguarding"
How people harm children
Noticing signs and symptoms of abuse and neglect
How to respond to disclosure
Current issues for concern – and safer working practices
Safer working practices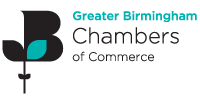 Learning is reinforced via questions and activities and reflection points throughout.
2021 Award Winners – GBCC Awards Excellence In Training and Education
Who Should Take This Course?
This course is appropriate for anyone who works with children or young people whether it be in one off or occasional context, or regularly and frequent contact. This training course is suitable for anybody required to take training as part of their role – paid or voluntary.
It provides a key regular update of the essential principles and understanding, however no previous safeguarding knowledge is required as the course is set at a basic level. It is suitable for workers of all levels, including managers, supervisors, full-time staff, part-time staff and volunteers.
Examples of people who may wish to take this training include:
School support staff, teachers, nursery workers, teaching assistants, carers, and childminders
Sports coaches
Those running or contributing to extra-curricular school activities
Arts organisations working with children and young people
Staff and management of venues where children and young people attend
Church leaders, religious leaders, and volunteers
Youth workers, activity leaders, and volunteers
For more information about our online safeguarding course contact us here.